HOW CAN SUNSTATE STRATA HELP YOU?

New Body Corporate
We specialise in the establishment & setting up of new Body Corporates for residential, industrial and commercial properties.

Existing Body Corporate
Complete Body Corporate service for existing Body Corporates across Queensland (including the Sunshine Coast, Mackay, Brisbane & Gold Coast)

Ongoing Admin Services
Ongoing Body Corporate Administrative Services in Queensland for residential, industrial and commercial properties.

Complete Management
Whether you have a commercial, residential or industrial property Sunstate Strata offer a complete Body Corporate Management service.

Legislative Services
Stay up-to-date on the latest industry legislative developments to ensure you are compliant with all regulations.

Consultancy Services
Sunstate Strata also offer a consultancy service to builders and developers – including all stages of planning a new strata community scheme.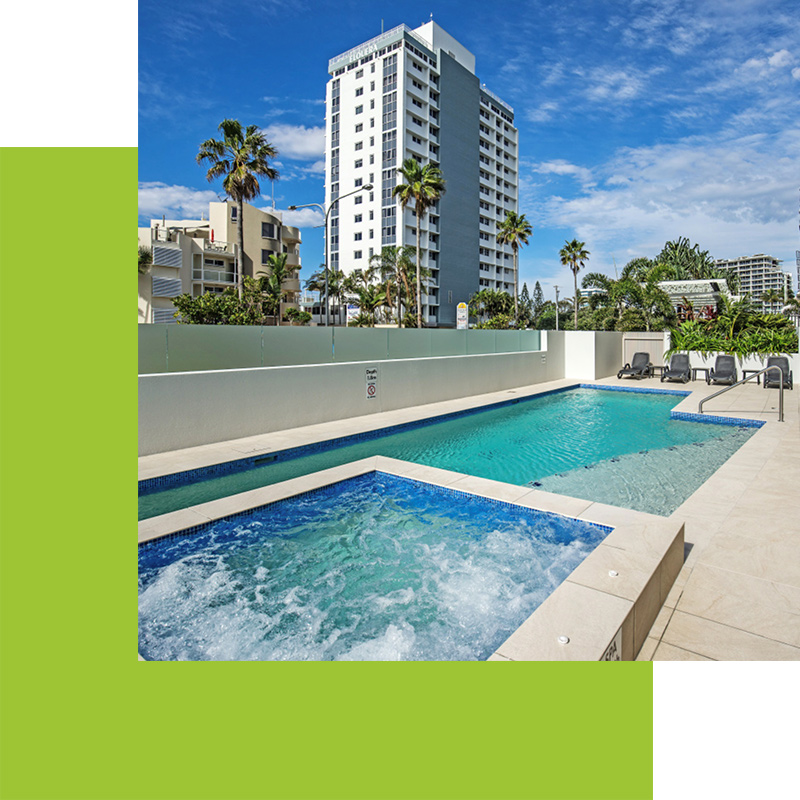 WHAT IS A BODY CORPORATE?
A Body Corporate is a legal entity created when land is subdivided and then registered to establish a community titles scheme. The scheme can be a duplex, residential units, a high rise accommodation building, or a retail/commercial development.
Every lot owner in a community titles scheme is automatically a member of the Body Corporate. Owners do not have a choice as to whether or not they will be a Body Corporate member.
These members are responsible for a number of actions including the financial management of the properties, keeping all necessary insurance policies current, keeping records, repair and maintenance of common property, by-laws and organising contractors for maintenance and administration of the place.
Below is our client portfolio which is a range of Body Corporate projects established and administered by Sunstate Strata.
"One of the best body corporate management company. Efficient!"
Nikita Wagh
Client
"I have had a fair bit to do with various body corporate managers over the years and I would just like to congratulate you and your team for being so efficient, helpful and accessible."

Colin Roebuck
(Roebuck Property Group Pty Ltd)