HOW CAN SUNSTATE STRATA ASSIST YOU?

Existing Body Corporates
Sunstate Strata provide quality Body Corporate administration for existing Bodies Corporate in Queensland, including but not limited to; Sunshine Coast, Brisbane, Gold Coast and Mackay.

New Body Corporate Establishment
Sunstate Strata are specialists in establishment of new Bodies Corporate for Developers and their conveyancing professionals.  With more than 27 years' experience in establishment of new projects and the knowledge of a formerly licensed surveyor, our Development team provide a seamless first grade service.

Member of the Strata Community Australia (QLD)
Sunstate Strata are members of the Strata Community Australia (QLD) this means you will be engaging a qualified, professional, accountable and informed Strata Management company.

Online Access to Body Corporate Information
Sunstate Strata offer all lot owners the opportunity to access their Body Corporate information on the internet through an on-line portal.  Committee members are also able to access the on-line portal to oversee and approve accounts payable.

Body Corporate Legislative Requirements
Sunstate Strata are constantly aware of Body Corporate legislative amendments as they occur.  Our knowledge base and skills are continually updated through webinars, seminars, educational workshops and training.

Quality Administration
Sunstate Strata offer a personable and quality service.  Our aim is to build meaningful relationships with our clients.  Our educated and professional staff will strive to deliver excellent administration of your Body Corporate.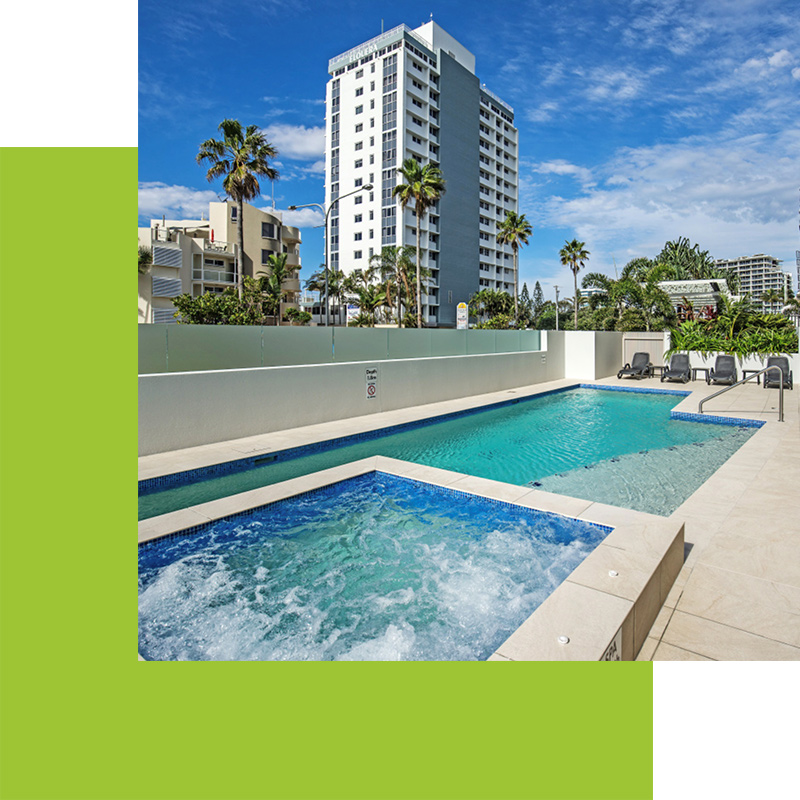 WHAT IS A BODY CORPORATE?
A Body Corporate is a legal entity created when land is subdivided and then registered to establish a community titles scheme. The scheme can be a duplex, residential units, a high rise accommodation building, or a retail/commercial development.
Every lot owner in a community titles scheme is automatically a member of the Body Corporate. Owners do not have a choice as to whether or not they will be a Body Corporate member.
These members are responsible for a number of actions including the financial management of the properties, keeping all necessary insurance policies current, keeping records, repair and maintenance of common property, by-laws and organising contractors for maintenance and administration of the place.
"One of the best body corporate management company. Efficient!"
N. Wagh
"I have had a fair bit to do with various body corporate managers over the years and I would just like to congratulate you and your team for being so efficient, helpful and accessible."
C. Roebuck
"Thank you for all the assistance you have given me during my time as Chairperson. It was invaluable to me and very much appreciated".
D. Heffernan
"From a developers perspective, I know once I contract Sunstate Strata to manage the Body Corporate for a new project, from producing the necessary budgets for off-plan selling, to the first meeting of the new committee, they will manage it so well. I do not receive a phone call from them or new owners; any problems are dealt with quickly and efficiently".
C. Chapman
"Sunstate Strata have always attended to our needs in both a timely and balanced fashion. Their Strata Managers have a wealth of experience and knowledge and are only too willing to answer queries you may have. They provide a personalized service which makes dealing with them a pleasure".
C & F-A Hinkly
"An extremely efficient and capable team that have proven to be one of our most reliable and valuable assets as resort managers; they can be counted on to deal with any issues arising in a professional and timely manner, regardless of the situation".
G. Higman